Great Horkesley village
Great Horkesley village lies approximately three miles north of Colchester and is within the borough of Colchester.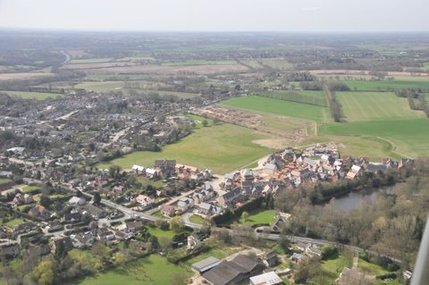 Horkesley is a modern form for the original Saxon name of Horkaslay which means "farm land for herds". Much of Great Horkesley was a boggy marsh until it was drained by farmers, and this is why the main road is called "The Causeway" as it was a firm and safe route of passage.
Development in the north of Colchester threatens to encroach on Great Horkesley. Housing targets mean that Colchester Borough Council plan more than 2,200 new homes on the remaining green space between town and village along the A134 by 2021.
The village has good bus links into Colchester, with services every 20 minutes.
Click here for a map of the Parish Boundaries.