Women's Institute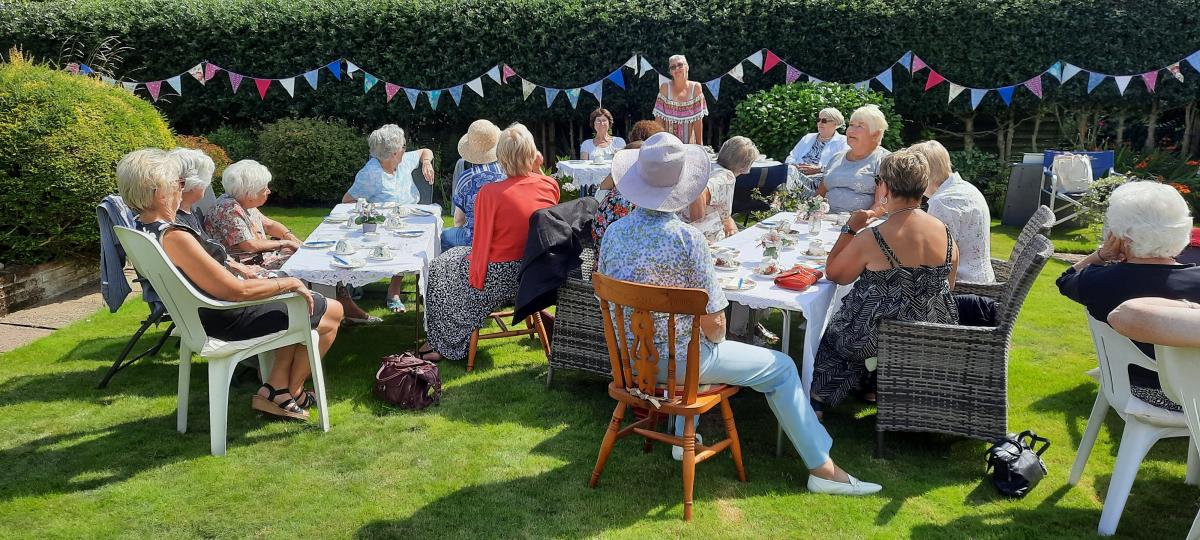 Welcome to Great and Little Horkesley Women's Institute
We meet in Great Horkesley New Village Hall once a month, on the second Tuesday. Our meetings start at 7.00pm and usually last for about two hours. We usually welcome a speaker to talk on any one of a wide range of topics, deal with routine business, and finish off with refreshments made by our members. Most of our members come from the village, but there are those who have subsequently moved away but still come to our WI to continue their friendships. Every year we also aim to arrange an outing to somewhere in the surrounding area - this year it is Beth Chatto's gardens - and other social activities such as a (late) Christmas meal and outings further away such as London or Norwich. Once a year we hold a fundraising event, usually a Quiz, and whenever possible take part in village activities - you will see us in the Village Hall serving tea and cakes this coming Jubilee weekend. Our members also partake in Essex-wide activities such as the annual Darts Tournament and County Quiz.
If you think the WI might be for you - it is a great way to get to meet local people - then please do get in touch and we'd be happy to chat to you about what we offer. If you want to come to a meeting or two to see if it is your cup of tea, then guests are allowed to attend up to three meeting before they have to join.
To find out about WI's generally and where you can find other WI's in Essex see Essex WIs.
Our current contact details can be found in the quarterly Village News.